Health Insurance for UK Contractors
Health Insurance for UK Contractors
As a contractor, you want to enjoy all the benefits that come from leaving permanent employment. However, with this freedom comes a risk that your income could be disrupted by a routine operation or unforeseen illness. Every day that you are not able to work is a day's income lost.
In the UK, we benefit from one of the best healthcare systems in the world. But sometimes you need more, like avoiding long waiting lists for surgery or getting access to cancer treatments not readily available on the NHS. You want the freedom to choose what's best for you. Some health insurers limit where, when and who can treat you. WPA believe that's wrong. It's your health, so you should be in control.
Having a tailored health insurance policy in place, from a specialist health insurer, gives you the peace of mind that, should you fall ill, you can avoid NHS waiting lists, reduce your time away from work and have treatment at a time that is convenient for you. With access to an extensive choice of hospitals and specialists throughout the UK, you can get back to doing what you do best – running your business.
Who are WPA?
WPA have been helping their members as a not-for-profit organisation since 1901. That's quite a while &, because they're good at it, that's all they do. Just health insurance. No distractions.
Recognised for their commitment to customer service excellence, WPA have won numerous consumer awards over the years. Recent awards include:
What Health Insurance is available?
WPA's Flexible Health range puts you in control, so you can create exactly the right policy for your own personal needs. With three policies to choose from, and additional Optional Extras to enhance your chosen cover, you can enjoy certainty and peace of mind, whatever life has in store. Whichever policy you choose, you can administer it easily through the WPA Health app. Flexible Health also includes Remote GP Services and a Health and Wellbeing Helpline as standard.
ContractorUK have negotiated preferential rates for you and your family when purchasing health insurance from WPA. In addition, as a contractor you should qualify for our self-employed discount which means that you can benefit from even lower premiums. To check the qualifying criteria visit wpa.org.uk/qualify.
There are a range of joining (underwriting) terms available and no medical examination is required. A maximum joining age of 65 applies. Pre-existing and long-term medical conditions may not be covered. A 14-day deferment period applies to any symptom(s) or condition(s), whether diagnosed or not, which arise within the first 14 days of your policy commencing.
Visit wpa.org.uk/contractoruk for further information.
A personal service from your local Healthcare Partner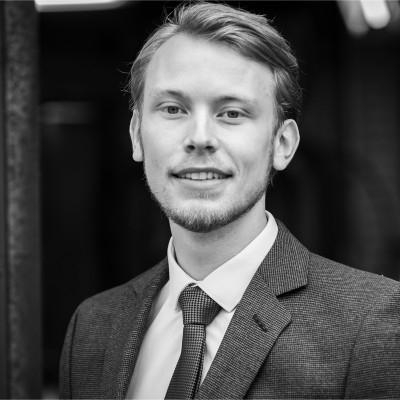 I'm Tom Bradley, a specialist Healthcare Partner. It's my job to help you at every stage of your journey with WPA. I only advise on WPA's products and services, so you can rest assured that I will help you find the right cover at the right price. I'm available at a time that's convenient to you – face to face, by email or over the telephone – and will happily talk through your choices with you to find the policy that best suits your needs.
Tom Bradley, Director of JSB Private Healthcare Limited, is an Appointed Representative of WPA Healthcare Practice Plc (Healthcare Practice). Healthcare Practice is part of the Western Provident Association Limited Group of Companies. Registered in England and Wales No. 07320330. Healthcare Practice is authorised and regulated by the Financial Conduct Authority. Registration No. 757721
Contact me today for more information:
I will use your contact details to contact you.  By providing your email address and/or phone number you consent to me using the details provided to do this.
For further details about how we use and protect personal information, please refer to our Privacy Statement: