Client Server
Whether you're a contractor looking for your next project or a business searching for temporary cover, filling a skills gap or capacity for specific projects, Client Server's contract division can help. Our extensive screening, allied with an understanding of the nuances of assignments and compliance with legislative frameworks, ensures that you will only bring together contractors and businesses who fit.
We use our industry-leading understanding of the contract market to source and supply the best candidates as efficiently and painlessly as possible. Supplying individuals ranging from developers to project managers, you can be sure that your contractor search is in safe hands.
Your Next Contract Role
Whether you're already in London or the UK, or considering relocating from further afield, we can help you make your next move. Our expert team have a detailed knowledge of the technology market, rates and range of opportunities available to contractors of all experience levels, so you can be sure your next career move is in safe hands.
Visit the Client Server Website
Our Contract Team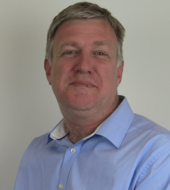 Adrian Davies
Head of Contract
Craig
Mullen
Principal Consultant
Michael Gilmour
Consultant
BENEFITS
Monthly Payroll
Dedicated Contract Team
Umbrella company advice
SECTORS
Financial (FinTech, Banking, Hedge Funds)
eCommerce
Technology companies
SKILLS
C# .Net
JavaScript
C++
Java
Big Data
Business Analyst
Project Manager
Scrum Master
Cyber Security
QA
Mobile (iOS / Android)
Open Source